BASIC INFO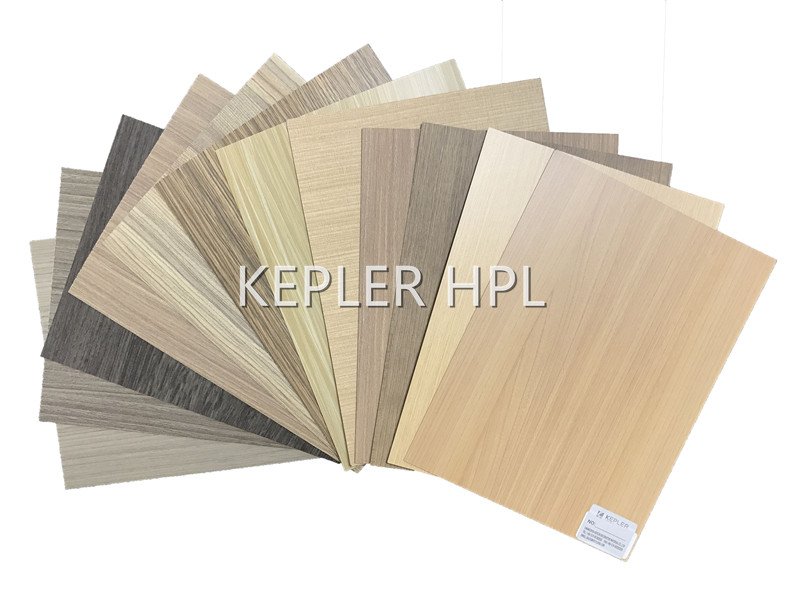 HPL/compact board/washroom partition/bathroom partition
Compact laminate is extremely durable, manufactured under high pressure and temperature which used in many ways decoration.
Features:
1) Outstanding resistance to abrasion, high temperatures, dirt, shock, cigarette ignition and open flames
2) Exceptional mould-proof performance
3) Can be used as an indoor surface decorative material
4) Wide application and great market potential
Specifications:
1) Size: 1220x2440mm,1300x2800mm,1525x1830mm,1525x3050mm,1830x1830mm,1830x2440mm,1830x3660mm
2) Thickness: 1.0-25mm
3) Finish: glossy, super matte (quarry), velour, or according to customers'
requirements
4) Colors: solid color, natural color, metallic, wood grain(for the details please refer toour physical catalog)
Specification:

size

1220*1830mm(4'x6'), 1220*2440mm(4'x8'), 1220*3660mm(4'x12'), 1300*2800mm(4.3'x9'),1300*3050mm(4.3'x10'), 1530*1830mm(5'x6'), 1530*3050mm(5'x10'), 1530*3660mm(5'x12') ,1830*1830mm(6'x6'), 1830*2440mm(6'x8') , 1830*3660mm(6'x12')

2130*4270mm(7'x14') ,2130*3660mm(7'x12'), 2130*3050mm(7'x10') ,2130*2130mm(7'x7')

Thickness:

0.6mm -3mm

Colors:

solid, woodgrain, metal, stone,cloth,nature

The variety of surface treatment:
1.matt surface treatment,
2.textured surface treatment,
3.glossy surface treatment,
4.NT surface treatment,
5.D8 surface treatment,
6.T3 surface treatment,
7.SP surface treatment,
8.PX surface treatment,
9.embossed surface treatment, etc. to meet requirements of the customers.
Uv-resistant exterior HPL decorative panels
KEPLER exterior HPL panel its excellent mechanical properties make it particularly suitable for the building industry where it offers an ideal alternative to traditional material such as stones, wood, glass etc.it has been used for outdoor public facilities such as outdoor enclosures, signs, benches,stairways,balcony,ventilated facades etc.it can also be used for outdoor furniture with perfect weather resistance and unique decoration.Color recommendation
The exterior HPL panel applied in
1.Outdoor wall decoration, 2.Outdoor furniture,3.Outdoor enclosure,4.Signs, 5.Benches, 6.Stairways
7.Balcony, 8.Ventilated facades
And other fields
It has the excellent characteristics of the high pressure laminate that is...
1.wear resistant , 2.compression resistant , 3.heat resistant , 4.acid and alkali resistant , 5.burning smoking resistant ,
6.bacteria resistant , 7.mould resistant , 8.water proof, 9.Fire-proof, 10.easy to clear.
Incomming quality inspection:
Confrim order---purchase paper----paper delivery to factory----paper transfer to warehouse----weighting, check the quality and appearance---Qualified:process to arrange the paper storage in the warehouse. Disqualification:transfer into the disqualification area, inform and back to the paper factory.
Press machine OF HPL inspection:
Laminate out of the machine---inspect the sheets thickness---Qualified:transfer to the next production process. Disqualification:transfer into the disqualification area,waiting to be processed.
Pre-delivery Inspection:
The laminate transfer into the semi-finished products warehouse after cutting rough edge---inspect the appearance, size and thickness---Qualified: transfer into the finished products warehouse, wait for packing. Disqualification:transfer into the disqualification area,waiting to be processed.
HPL Factory Photo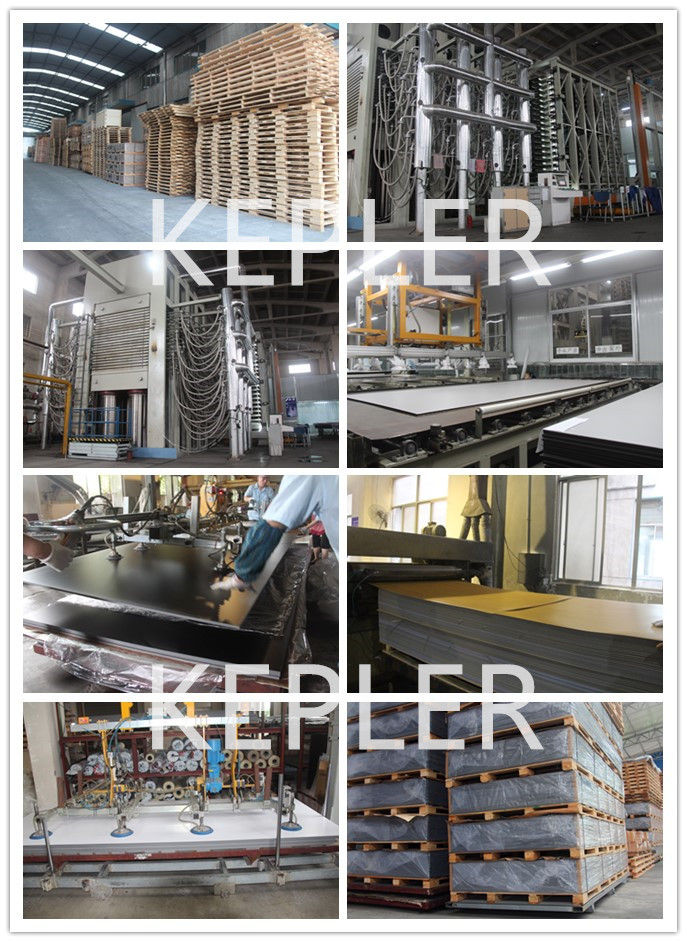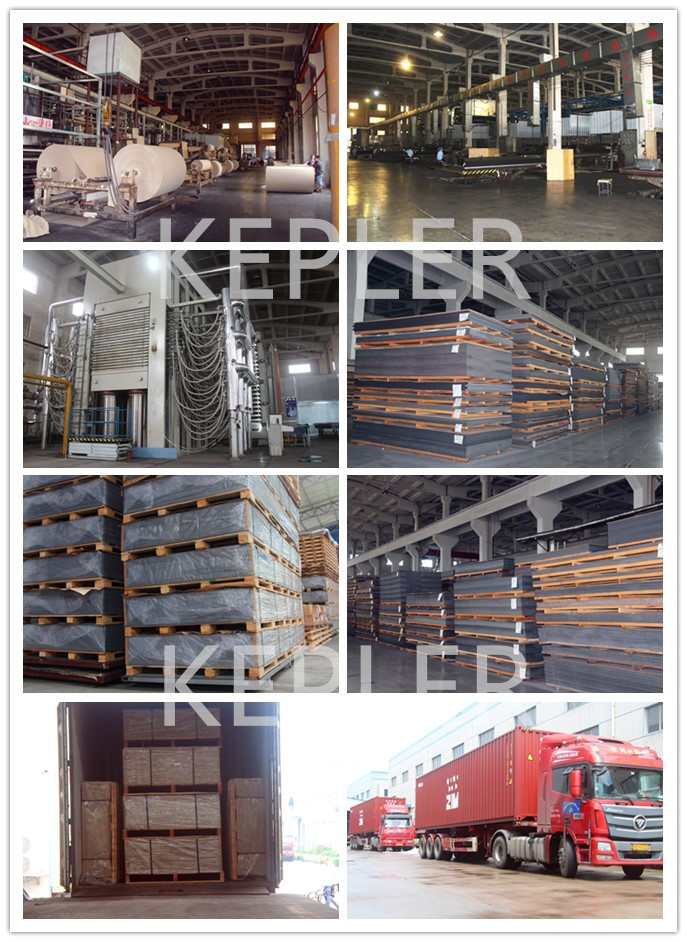 F.A.Q